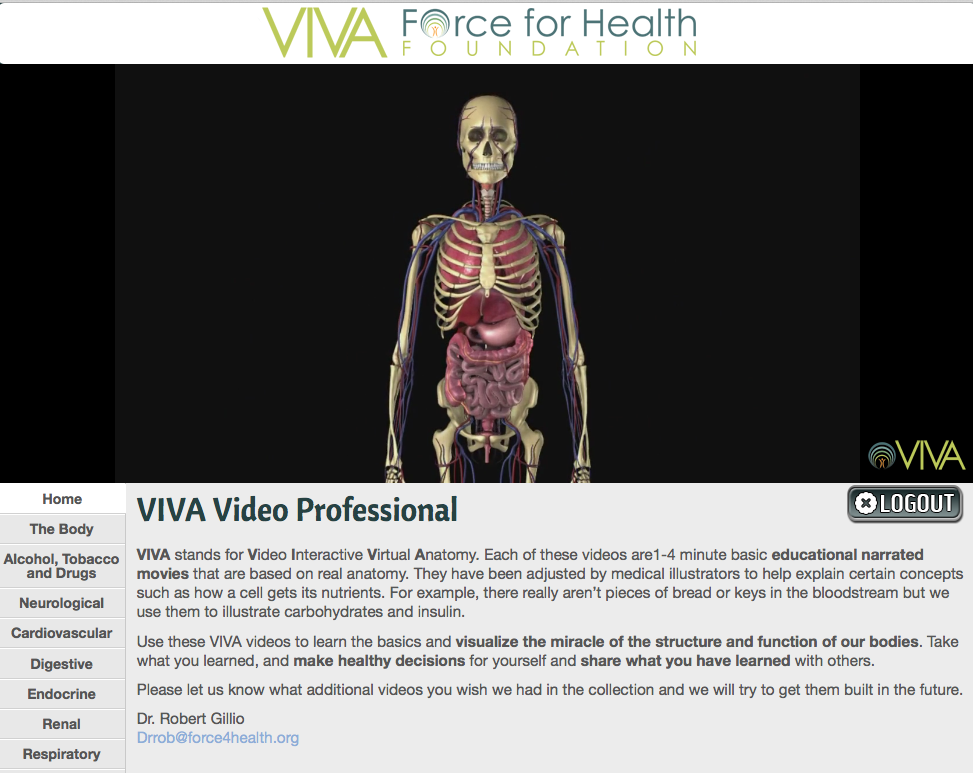 Length
n/a
Enrollments
7
Modules
7
Rating

---
VIVA stands for Video Interactive Virtual Anatomy. This is a series of courses designed to teach anatomy and physiology in health and disease using simple, visually engaging, animated videos and focused learning objectives and summary questions to guide the learning.
The material is suitable for middle school through adulthood. It is often used by students to teach their family members or health care professionals to teach their patients. Please enjoy learning with these and sharing them with others in your community
Course Prerequisites
No Ratings have been submitted for this course.